About Image Chasers...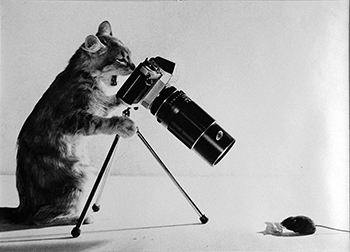 Born in Ilford, but I have grown up and worked in Essex for most of my life, with the exception of a stint at University in Chester where I discovered what hills and mountains looked like, as well as welsh rain.  I love photography, history, sport and travelling, which as hobbies all fit together really well.

As long as I can remember I have always had a camera in my hand, normally my dads, until he got fed up with me using up his film, he bought me a Pentax 110 Automatic with changeable lenses. Unfortunately the quality and telephoto distance was not great.   As soon as I started work I got a proper SLR, an Olympus OM30 with two zooms giving me a range of 28-300mm.  Wow, now I could start taking real sports pictures.  Auto focus lenses soon took off with the new Canon EOS 650 and from then on, I was truly hooked and have since always used EOS's, with the exception of a Fuji bridge camera when digital SLR's were silly money!

To me the camera has become a portal, which has enabled me to explore all the different aspects of photography such as nature, landscape, architecture, night-time, etc, as well as giving me the confidence to travel far and wide in search of the next image.  This website reflects some of my photographic journey and is intended to show how, through my experiences, I have explored different images to develop my own photographic style.  Often I visit photographic sites and am blown away by the images to the point where I wonder if I could produce anything as good?  Hence these images are not just my best work, but represent stages in my learning which will hopefully encourage people to start their own journey.

Belonging to Camera clubs helped foster my interest to expand my knowledge and not be afraid to experiment with my photography.  It also taught me how to process and print my own images as well as appreciate the qualities of black & white compared to colour.  Instead of processing I now use Photoshop CC to tweak my pictures.  Join a club, it's great fun!

Now cameras are with us everywhere and with the invention of the memory card, taking pictures is cheap and fun.  I have met so many people who are interested in photography and want to learn the basics to improve their pictures, but courses that are available are extremely expensive and only often for a few hours duration.

Based in South East Essex, my aim is to promote photography through Image Chasers. I offer workshops for groups or tailored 1-1 tutorials aimed at all photographers, whatever ability. It provides an opportunity to learn and practice using your camera as well as a chance to exchange skills and knowledge with other photographers. Most of all it is FUN! 

Thank you for visiting my website, please leave a comment on the contacts page, your feedback is much appreciated, or if you would like more information about taking part in a Workshop please see the Workshop page.

If you would like to purchase any of the images on this website, for either private or commercial use, please use the contact page to let me know your requirements.
Photography links...
Additional Links:
Egypt - Travels With My Camera - A free e-book on my Adventures in Egypt, published by Smashwords and available in all e-reader formats.


Jasmine Royal - A Canoe Slalom athlete competing internationally for Great Britain.
Happy image chasing!